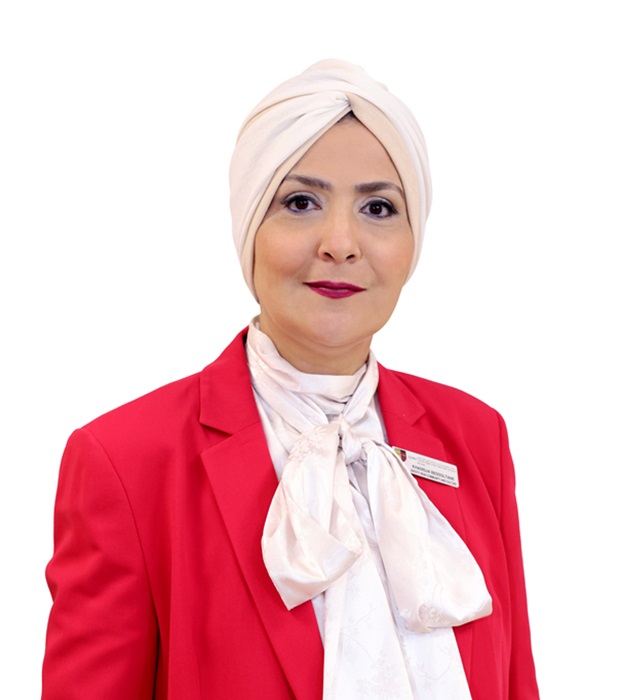 Khadidja Bessoltane
Deputy Headteacher Community & Culture (Whole School)
My name is Khadidja Bessoltane. As I pursued my love and interest for languages, I also developed a love and appreciation for different cultures different, I realised that I wanted guide learners to the same excitement and discoveries I had found through my own studies and travels. I began teaching at the University of Mosta as an Assistant Professor teaching Translation for four years.
I moved to the United Arab Emirates in 2006 and started my new career in GEMS, by joining The Cambridge High School, as a Head of Modern Foreign Languages in 2007.
I worked tirelessly and made my way up the ranks in the Cambridge High School. I remained there for 10 years. In those years, I gained a plethora of experience and learned several skills that were key in my then-future career with GEMS Cambridge International School.
I first joined GEMS Cambridge International Abu Dhabi in 2016 as a Director of Languages, then Assistant Head in charge of community, culture and Languages, and in 2018 I 2s promoted to Deputy Headteacher across the whole school.
I feel very lucky to work so closely with our learners to ensure growth, while drawing on their strong community ties, Islamic values and deep-rooted heritage to build a vibrant and happy society.
We aim in our community to produce confident and responsible learners, cohesive and prosperous relations, strong and active communities and a vibrant international culture, as well as bringing it together with parent-teacher communication in order to effectively make a positive impression.