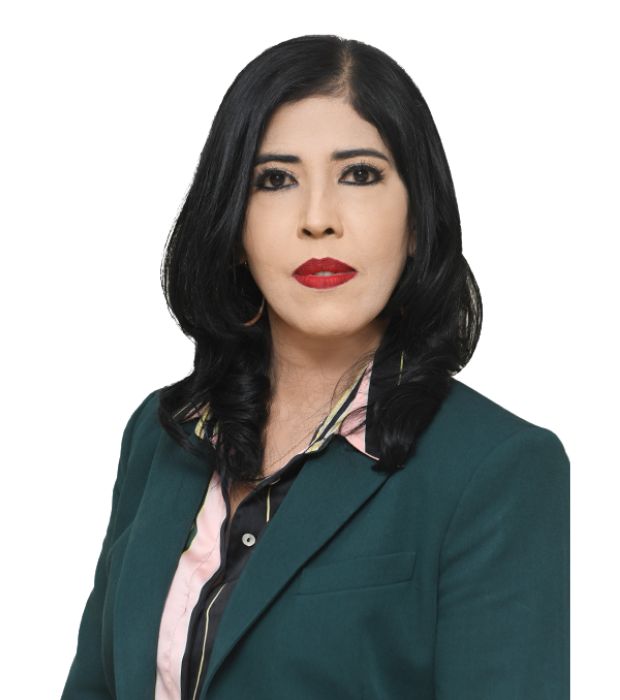 Hazel Govender
School Principal
A very warm welcome to GEMS Cambridge International School – Abu Dhabi (CIA). Our school is a positive, all-inclusive community that fosters a spirit of tolerance, acceptance and respect. Our vision is to provide world-class education to every child, and this is carried out by our exceptional leadership team that leads with passion and by example.
At CIA, we deliver two types of education; teaching our children how to one day make a living and teaching them how to live. Our learners are truly high performing, with High Performance Learning (HPL) deeply embedded in every aspect of our curriculum, which is rich and challenges our learners through creativity and innovation. Our holistic approach ensures all learning is hyper-personalised, giving our learners a voice, preparing them for the future, prioritising their well-being and safety, and allowing them to thrive in all areas of their lives.
Our parents and school community are our most valued partners, and the CIA leadership and staff successfully engage parents for optimal learner outcomes. We have a culture of high aspirations, and we value professional expertise and feedback as we continuously look for ways to improve and enhance what we do. That is why we have an open-door policy and always look to build relationships based on mutual trust and respect.
Our brilliant staff are highly experienced, qualified, passionate and united in our efforts to realise the vision of our school. They are themselves lifelong learners and dedicated to the holistic development of students. Their care and love for all learners at CIA extends far beyond the classroom.
Choosing CIA for your child is the best decision. Because we believe in what we do and because we are a family. All our stakeholders consistently aim high as we develop the leaders of tomorrow, bring together our learning community, and prepare all students for the bright future that awaits them. We ceaselessly strive for ever greater levels of excellence by operating with the highest integrity, always going the extra mile and giving back to society at every opportunity.
I very much look forward to meeting with you and having the chance to show you our wonderful school.
More About Hazel
Hazel Govender first joined GEMS Cambridge International School – Abu Dhabi in 2016 and was appointed Principal/CEO in the summer of 2022 after six successful years serving the school and its community in a variety of roles. Hazel has worked in education for over 30 years, with the lion's share of her experience based in her home country of South Africa, where she was principal of a primary school and a combined primary and secondary school.
Hazel holds a Bachelor of Education Degree (Intermediate and Senior) and a Master's in Educational Leadership and Management from University of Portsmouth, UK. Having majored in Psychology and with valuable experience working as a Life Coach, Hazel takes great pride in her working relationships, built on compassion, respect, integrity and understanding.
A passionate educator, Hazel strives to lead by example. Her vision is to change the world one learner at a time, rooted in her firm belief that all children can achieve and that every child deserves a champion in their lives – someone who will never give up on them and who will always insist on them becoming the best they possibly can be.