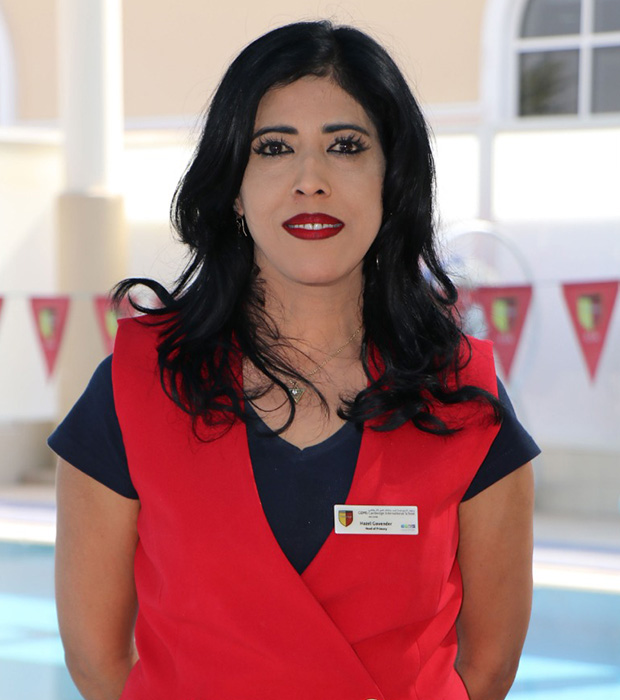 Hazel Govender
Head of Primary School
I joined the esteemed establishment of Cambridge International School Abu Dhabi on the 1st of September 2016. In the 5 years that I have been here, I have had the pleasure of working in 4 different roles. Advancing through a series of promotions, I am currently in the role of Head of Primary.
I have been an educationalist for the last 28 years. Most of my teaching and management experience has been in South Africa. Back home I held the position of Principal at 2 different schools, one being a primary and the other being a combined primary and secondary. In 2015 my family and I could see that there was a change on the horizon. After much deliberation my husband and I made the bold move to Abu Dhabi with our 4 daughters. This proved to be an incredible adventure and afforded me the unique opportunity to become involved with the GEMS family.
I hold a Bachelor of Education Degree (Intermediate and Senior) and a Masters in Educational Leadership and Management. For me the most powerful leadership tool is my own example. My Psychology background has proved to be extremely beneficial. It has provided professional insight and has enabled me to understand past behaviour and to predict future behaviour of people that I work with. My greatest passion in life is inspiring learners to learn and inspiring teachers to become those champions for their children.I have always believed that it is a beautiful thing when a career and a passion come together.
I believe that all children can achieve, and that each one of them deserves a champion in their lives, one who will never give up on them and one who will insist on them giving off their best.Like Nelson Mandela, I am also of the belief that, 'Education is the most powerful weapon with which you could change the world.