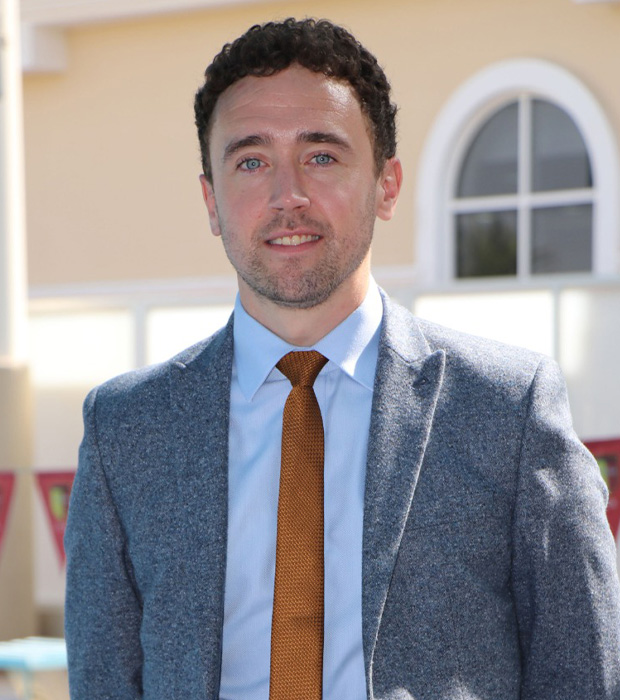 Carl Bourke
Head of Primary School
I first joined GEMS Cambridge International School in 2015. I have since progressed as a Head of Year, Deputy Headteacher and I am now very proud to be the Head of Primary. I have been at the school for many happy years and I take great pride in representing and leading within the school community, with our children at the heart of all decisions.
Originally from London, England, my wife and I came to Abu Dhabi in search of new educational experiences and challenges; we are now firmly established here and thoroughly enjoy the culture and lifestyle of the UAE, with our three young children: Henry, Aidan and Eva.
Coming from a wonderfully diverse part of London, I have always embraced teaching English as a second language and I believe that every lesson should be a language lesson. At GEMS CIA, I encourage and support my team to share their love of learning, promoting a nurturing, caring and high-performing environment.
I have a Bachelor of Arts Degree, in the study of History, a Post Graduate Certificate of Primary Education and most recently completed my NPQSL. I am also an official HPL (High Performance Learning) qualified trainer and I very much enjoy making links with other HPL schools and raising aspirations and achievements, together.
Most recently, at GEMS CIA, we achieved the accolade of 'HPL World Class School'. Through this mindset and pedagogy, we believe that all the children in our care can achieve great things and that it is our duty to find and support their genius.