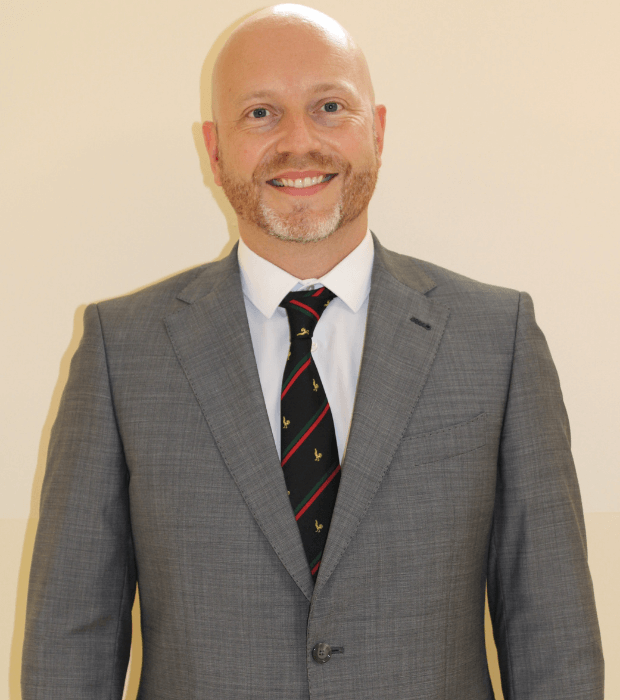 Alan Robinson
Secondary Deputy Headteacher
I graduated from Stranmillis University College in Belfast and have taught in primary and secondary schools in the UK and the UAE for the past twenty years. Beginning at GEMS Cambridge International Abu Dhabi as an English teacher in 2016, I have taught iGCSE English Literature and English as a Second Language and now also teach A Level Politics. In Northern Ireland, I was a political researcher at the devolved parliament at Stormont so not only can I teach, I can also do!
After completing a Masters in Educational Leadership, I adapted my child-centred philosophy grounded in primary education to ensure that pastoral care in secondary school matched the same levels. This has allowed the High Performance Learning VAAs of hard work, empathy and agility to shine through with our form tutors and heads of year at CIA, leading learners on their journeys towards maturity.
As part of our vision I am delighted with the increasing progress towards an inclusive, community school and am proud that both my sons attend CIA, being guided by world-class teachers from many countries to achieve their individual goals.
I love the English language but must confess that my first tongue for literature is Scots. I was fortunate to be selected for publication in an anthology of Scots writing in the Ulster dialect in 2021 alongside poets and novelists. My love of variety extends to sports where I appreciate football, football and also football. Beyond this, I play flute in one of the oldest bands in Northern Ireland: Johnston Star was founded in 1864 with ancestors on my mother's side making up original members, seven generations ago.