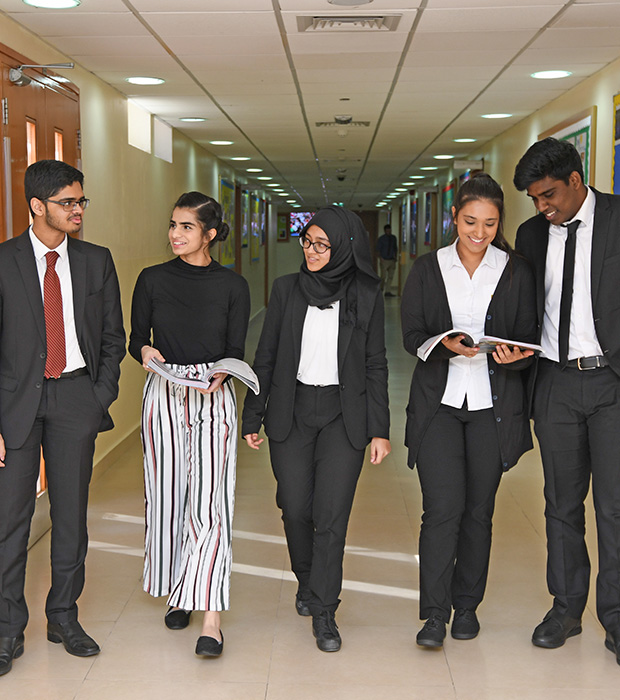 Senior School
Key Stage 4 and 5 (Year 9 to Year 13)
In Key Stage 4, the IGCSE curriculum (Year 9, 10 and 11) is introduced. A range of subjects, catering for a variety of academic needs and interest, are offered.
Compulsory Subjects
Arabic
Islamic Studies
English
Mathematics
Physical Education
Optional Subjects
ICT
French
Biology
Physics
Chemistry
History
Geography
Business Studies
Accounts
Economics
Art
Drama
Media Studies
Travel and Tourism and
Environmental Management
BTEC Level 2 Qualifications
Sport
Performing Arts
Engineering
During the final two years of school, students sit for the AS and A levels. Again, a wide range of subjects are offered which assist in preparing students for higher studies or a multitude of career opportunities.
BTEC Level 3 Qualifications
Business
IT
Media
Travel and Tourism
Key leadership qualities are very important in these senior years. Students in these classes will be challenged to accept and develop responsibilities as leaders and citizens of the world.