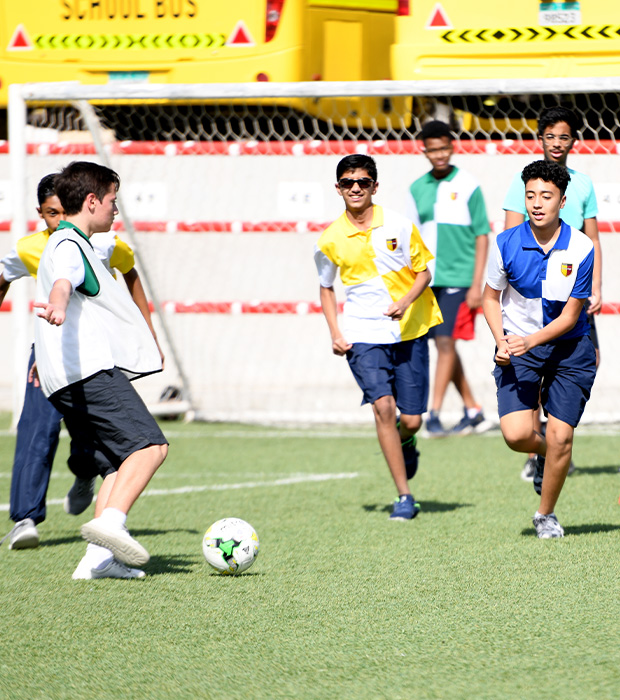 Extra-curricular Activities
Developing skills in new ways
GEMS Cambridge International School, Abu Dhabi, offers a rich selection of extra-curricular activities designed to enhance students' all-round development. All students will be expected to represent their school in inter-school sports activities and tournaments or more academic competitions.
Regular Sports
Swimming
Cricket
Football
Rugby
and Athletics to name but a few.
After-School Programme
Photography
Chess
Drama
Arts
Environmental Clubs
Debates
Support classes in a variety of subject areas are extremely popular with students who require additional guidance and for those who merely wish to acquire additional expertise. Once old enough, students are also offered CISCO ICT qualifications at additional cost.