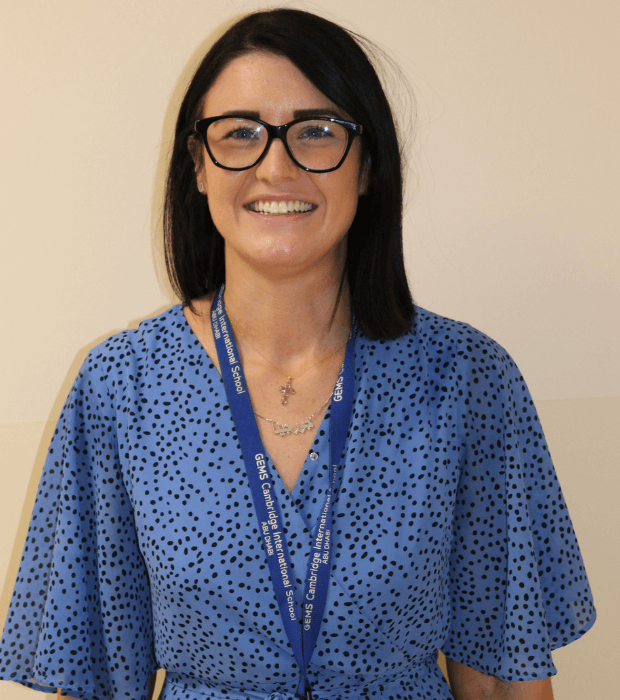 Georgina O'Connor
Secondary Assistant Headteacher
I have the pleasure of working as one of the Assistant Head Teachers in the secondary phase. I joined the CIA community in 2017 as a History teacher. In the four years since joining the team, I have had the opportunity to pursue my passion for teaching and learning working first as the Head of Department in Humanities, before progressing to become a member of the Senior Leadership Team last year. My key responsibilities in this role are related to developing teaching and learning through the delivery of a range of professional development for our staff.
In 2012 I graduated from the University of Manchester with a BA Honors degree in History, before moving on to complete my PGCE in Secondary History at Manchester Metropolitan University. Following this I gained four years' experience in a British School in Manchester, England. Here I held various responsibilities, including within the Humanities Department as Second in Department and the Teaching and Learning team. I am passionate about lifelong learning and I am currently pursuing my National Qualification in Senior Leadership.
I believe in a child centered approach to education and I hope to inspire a passion for learning across our school community, through the curriculum, teaching and development we offer. The learners make every day different and enjoyable, and I am continually impressed by how they are developing and the conscientious, resilient and empathetic attitude they show. I am looking forward to the year ahead as we continue our journey together in becoming a World Class High Performing School.