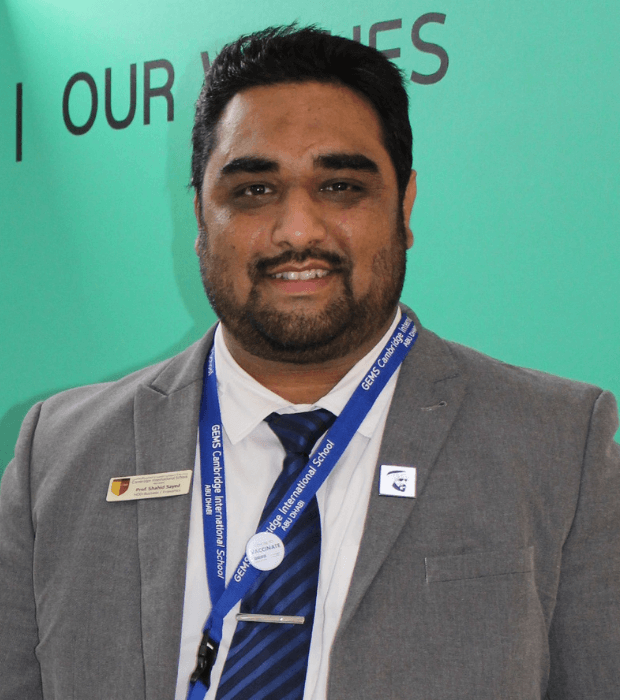 Shahid Sayed
Head of Business Studies
Dr Shahid Sayed Shafique has earned a PhD in Commerce and Management with a concentration in Business Economics from Pune University – India.
He has been graduated from Poona College of Arts Science and Commerce and holds a Bachelor degree in Commerce alongside Master in Commerce, Masters in Philosophy, Master in Arts – Educational Leadership.
Additionally, he has acquired certifications on Executive MBA Program, Diploma in Innovation and Management from the International Business Management Institute - Berlin, Germany, Educational Leadership Certification from Harvard School of Education – Harvard University Boston, United States of America, Post Graduate Diploma in International Teaching – Abu Dhabi University – Abu Dhabi, United Arab Emirates, Creativity and Entrepreneurship – Berklee College – California, United States of America and Innovation Leadership from Georgia Tech – Georgia, Atlanta, United States of America.
Furthermore, He has been working in the corporate and teaching field for 20 years. He has taught in GEMS Dubai Academy, Abu Dhabi University – UAE and he is currently in Gems Cambridge International School heading Business and Innovation department, He has also taught in reputed senior colleges with NAAC "A" certified such as PA Inamdar University College of Commerce and Management (Autonomous), St. Vincent Night College of Commerce and Allana Institute of Management Sciences. He has worked in multinational corporate firms such as Wipro, Serco, Capita – UK and TATA Business Support Services.
His philosophy of teaching is based on experiential learning and innovation and as a secondary and higher education teacher, he strongly believes that fostering critical thinking skills is at the heart of what we do in education. He is committed to giving students the tools they need to see their own value, analyze information and situations, and effectively solve problems.
Using case studies, real-life examples, and thought-provoking questions, I encourage students to consider their role and how they fit in society. I believe in making social studies concepts real through field trips, hands-on activities, and other interactive learning tools. Although he is committed to teaching the core educational requirements for each age group and providing the feedback that comes with grading, he wants to go beyond standardized assessments and create a sense of leadership and capability in the students as citizens of the community. Most of them have been successful in their Innovative Journeys and they have been recognized on the highest platforms for their innovative abilities. We strive to continue and encourage their innovative pathways in the future.